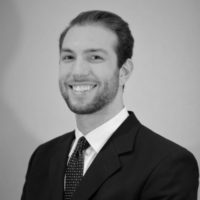 Aaron Swintek
I've been proud to serve wonderful clients and work with the terrific Cutco products for more than 20 years. As one of the top distributorships in the nation, currently #1 producer in MI, I've helped thousands of people with their business gifting and kitchen needs. Our world class client gift program is easy to give, classy, and very effective. Our goal is to give you a lifetime of touches in one gift! We'd love the opportunity to share with you why Cutco is the best gift for your business. We work with clients in Michigan and nationwide. Feel free to reach out, we are happy to help.
Contact me here or call
248-703-9938 to learn more
Happy Client Testimonials
These gifts have been absolutely wonderful! I actually have started a referral program and if a client refers someone else to me they are eligible to receive an additional knife. The response has been over-whelming! I actually get calls from my referring clients asking when the loan is going to close and when will they get their next knife. Great incentive! Thanks so much to CUTCO for helping me increase my business.
Vickie Lasher
American Financial Network
My experience with CUTCO Closing Gifts has been more than I could have ever hoped for. The quality of the products, coupled with the ongoing service, make this a value far beyond the cost of the product. My clients have become raving fans. And, best of all if they lose my card, they need only look in the kitchen drawer to find my contact information.
Frank Spencer, Team Leader
Keller Williams Realty
CUTCO knives are the 'go-to' cutlery in my home and I know they will be in the homes of my clients. It is so easy to re-order them either on the phone or a quick e-mail to Andy--he gets back to me the very same day to confirm. This is a practical, classy gift that will outlast and impress more than your generic gift certificate. I highly recommend CUTCO!
Don Chin
Community Realty
© 2023 Cutco Corporation. All Rights Reserved.