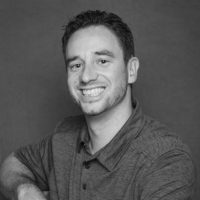 Adam Conroy
Independent Cutco Sales Representative Adam Conroy is ranked in the top 50 sales reps of all time and a proud member of the Cutco Hall of Fame. Adam loves building relationships with his clients and helping them brand their business long-term through the gift of CUTCO. Some of Adam's specialties include client appreciation gifts, strategic business gifts, and service and sales events. Say "Thank you" to your clients with the gift of CUTCO - the gift that lasts FOREVER! Contact Adam to learn how to brand yourself long-term with your clients and learn how you can receive a free piece of Cutco for your own kitchen on a future order: adam@giftingwithanedge.com or call or text 847-691-7367 for more info.
Contact me here or call
847-691-7367 to learn more
© 2023 Cutco Corporation. All Rights Reserved.