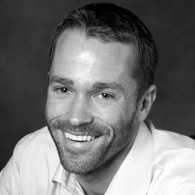 Adam Sobieski
The number one CUTCO Closing Gift Consultant in the World in terms of tracked sales volume since this program was rolled out company-wide. In 2010, Adam broke the All-Time competitive annual sales record for CUTCO Cutlery! Professional coach and speaker.
Contact me here or call
760-310-6714 to learn more
Happy Client Testimonials
It is so easy to keep them on hand and not have to think about what to give your clients at closing.
Tami Fuller
Coldwell Banker San Diego, CA
The reorder is so easy and the choice of products in different price ranges is perfect for different levels of clientele and referral gifts.
Marilyn and Creighton Lawhead
The Lawhead Team
...I decided to start giving the personalized knifes to both buyers and sellers on both sides of the transaction, even if I did not represent them.  You guessed it, my referrals increased yet again.
Troy Sage

One client is going to get TWO more today as a thank you for their TWO referrals that just closed in the past week!! Great idea, practical and useful products, and a lasting advertisement.
Connie & Richard Joy
"The Joys Of Real Estate" Real Estate Brokers
© 2023 Cutco Corporation. All Rights Reserved.