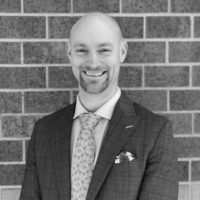 Andy Burton
Over my 17 years of working with Cutco (since 1999), I feel blessed to represent an American made product. Our staff provides closing gifts for over 2000 Realtors and lenders. Inquire how you can receive a free piece of Cutco for your own kitchen on a future order: CutAboveGifts.com
Contact me here or call
951-334-5301 to learn more
Happy Client Testimonials
These gifts have been absolutely wonderful! I actually have started a referral program and if a client refers someone else to me they are eligible to receive an additional knife. The response has been over-whelming! I actually get calls from my referring clients asking when the loan is going to close and when will they get their next knife. Great incentive! Thanks so much to CUTCO for helping me increase my business.
Vickie Lasher
American Financial Network, Banning CA
CUTCO knives are the 'go-to' cutlery in my home and I know they will be in the homes of my clients. It is so easy to re-order them either on the phone or a quick e-mail to Andy--he gets back to me the very same day to confirm. This is a practical, classy gift that will outlast and impress more than your generic gift certificate. I highly recommend CUTCO!
Don Chin
Community Realty, Eureka CA
My experience with CUTCO Closing Gifts has been more than I could have ever hoped for. The quality of the products, coupled with the ongoing service, make this a value far beyond the cost of the product. My clients have become raving fans. And, best of all if they lose my card, they need only look in the kitchen drawer to find my contact information.
Frank Spencer, Team Leader
Keller Williams Realty, Corona CA
I love the gifts. They are of the highest quality. All of my clients love the knife sets. One of my clients is trying to find more referrals so he can add to his collection. Those who have never heard of Cutco find out about the quality as soon as they use the gift. Many times, friends and family will let them know what a great gift it is. All of my clients are also impressed with the customer service free knife sharpening forever! Andy is great and so is the product. I can't imagine using any other closing gifts!
Marcia Green
RE/Max Real Estate Consultants, Palm Desert CA
© 2023 Cutco Corporation. All Rights Reserved.