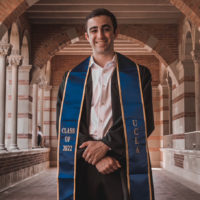 Ben Kooper
Hey! My name is Ben and I have been with Cutco for 5 years. I paid my way through UCLA doing it and am now a full time closing gift consultant. I try to keep things fun, quick, and efficient. I also have one of the quickest response rates you will ever see. If you are trying to upgrade your closing gifts I am ready to be your Cutco guy for life!
Contact me here or call
310-993-3846 to learn more
Happy Client Testimonials
Ben with Cutco Knives has been instrumental in my business. I opened my company in 1995 and was introduced to this young man two years ago. He has provided the most amazing closing gifts with our logo and our company name on them. We have re-ordered from him three times. His work ethic is by far amazing.
Duley Dawson
Dawson and Associates Realty
My clients love the Cutco products! Cutco has tastefully engraved my logo on the gifts as a subtle hint/reminder to the recipients. What better gift can you give? They will be using these daily. I not only give them to clients at home closings, but also as referral gifts when they send me a new buyer or seller. Ben at Cutco has been fantastic to work with and I will definitely reach out when I need to order more!
Brooke Steele
Steele Residential Group
© 2023 Cutco Corporation. All Rights Reserved.