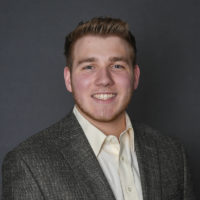 Brennen Duggan
Hello! As a student at The University of Oklahoma, I enjoy working with Cutco and great people like you. I look forward to helping you grow your business with Cutco Closing Gifts. Nothing says "Thank You" like a custom gift that last FOREVER!
Contact me here or call
469-999-1502 to learn more
Copyright © 2022 Cutco Corporation. All Rights Reserved.