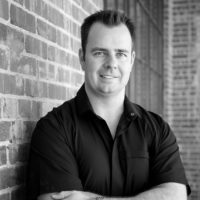 Bryant McFarlane
Bryant sold CUTCO for four years while earning his Finance degree at San Diego State. He joined the Realtor Division in 2012. We now provide a system of gifts that are easy, useful and classy. I look forward to earning your business and branding it!
Contact me here or call
417-612-3407 to learn more
Happy Client Testimonials
We have been utilizing the CUTCO "Gifts that Brand You" with Bryant McFarlane for many years.  As a team that serves approximately 150 families per year, Bryant's CUTCO program has increased our efficiency and created lasting relationships and a plethora of referrals from past clients.  Before being introduced to CUTCO, we would attempt to come up with a different gift (non-branded) for each client and it seemed to create frustration and chaos within our team, now we simply have a supply of beautifully branded gifts that everybody loves on hand and ready. Our clients are always excited about the gifts and seem to show them off to their friends and family, which creates more referral opportunities as I've actually had people engage us and then, just before closing, ask if they will also receive a CUTCO gift at closing.  I have personally been using CUTCO for years and believe that it is not just a pretty branded gift, it is a quality product that people will cherish for a long time. We intend to continue our partnership with Bryan and CUTCO for a long, long time!
Brian Frere
Keller Williams South Tulsa, OK
We have been giving Cutco products for over 15 years because we appreciate our clients and want them to have quality reminders of us. They are always pleased and why not? Quality, lifetime warranty, stylish, practical and functional. We have and use Cutco's knives, serving spoons, spreaders, can opener and others. Nothing like using top quality kitchen products.
Gary & Kathy Clark
Table Rock Sunset Properties
© 2023 Cutco Corporation. All Rights Reserved.