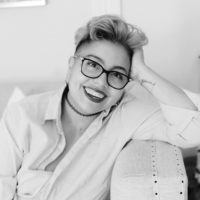 Camila Arri-Nudo
Camila has been a Cutco rep since 2014 and has worked in a variety of roles. These days, Camila is focused on serving business owners. Camila has a passion for helping others and specializes in helping people make soulrooted decisions in alignment to their core values. She believes businesses best serve their communities when they utilize thoughtful, value-charged gifts and branding tools. On her off-time, you can find Camila spending time with her husband and their cats Rex & Odin. She also enjoys traveling, dystopian fiction, and finding cities' best mojitos. Camila is excited to discover how she can partner with you!
Contact me here or call
925-698-3087 to learn more
Happy Client Testimonials
I have always been a fan of Cutco, been ordering for 10 years now. However, I'm an even bigger fan since I've met Camila Arri-Nudo. She truly represents client appreciation. Her willingness to go above and beyond, not only with ideas to help us success, but her follow-up is truly wonderful. Camila appreciates her clients as much as I appreciate mine!
Tina Hand
Legacy Real Estate
© 2023 Cutco Corporation. All Rights Reserved.