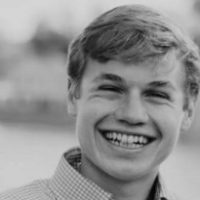 Colin Herrmann
Colin started selling Cutco in June of 2015 and was one of the top ten reps in the state of Michigan that summer. The next two summers Colin directed his own Cutco office while pursuing a degree in Communications and Business at Grand Valley State University. Colin is passionate about building great relationships with people and helping others. Outside of the business, Colin enjoys distance running, spending time with family and friends, and traveling.
Contact me here or call
248-763-8272 to learn more
© 2022 Cutco Corporation. All Rights Reserved.