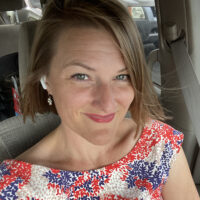 Danielle Flack
Slinging knives in the Greater Tucson area since 2003, I love being just a small part of making your business great!! Give me a call for help on just about anything Tucson related :)
Contact me here or call
520-289-2531 to learn more
Happy Client Testimonials
Danielle, Thanks for providing great customer service. The knives are an excellent closing gift. My clients were preparing dinner, and became frustrated with their old knives. Angie asked her daughter to "get the knives Nick gave us". They were happy with the high quality and thanked me. Keep up the good work.
Nick Labriola
Long Realty
Danielle Flack has honed her marketing skills. She always stays on point and remains on the cutting edge of her industry. She has a razor sharp wit like her products. Any way you slice it, she's the best! Keenly,
Patrick and Diana Fennie
Keller Williams
I have been using Cutco for closing gifts for about two years. Every time they open the package their eyes light up and the clients are very Thankful for the great gift. It is just the icing on the cake to a great client experience with my team & we will always be remembered to who sold or helped them buy their home with the branding that is on every piece. Thank you Cutco!
Jeff Armbruster
Realty Executives Tucson Elite
© 2023 Cutco Corporation. All Rights Reserved.