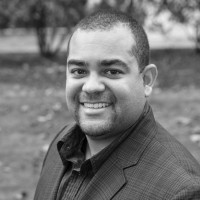 Danny Guerrido
CA
A Rep since 1998, in the CUTCO Hall of Fame, in 2005 I started working with CUTCO Closing Gifts. I really enjoy providing Realtors & Lenders with gifts that not only Brand them long-term but that will remain with their clients forever. Call 949-678-3439.
Contact me

to learn more

Or call 949-678-3439
Happy Client Testimonials
I've always struggled with what to give to clients after the close. I started giving Cutco knives last year and it really is the perfect closing gift. Clients love it (both husband and wife), it lasts forever, and it's elegantly branded. The quality of the knives are so solid that they are my personal go-to knives at home too. Danny provides excellent customer service and the entire process is easy and enjoyable. I highly recommend!
Michael Rice
Re/Max Olsen - Westlake Village
Jim thank you SO much for the Cutco knives. We have one small one that's lasted for many years, and I know they are superb quality (and not inexpensive) knives. It is extremely thoughtful of you to send them to us and we truly appreciate it. Working with you has been one of the highest levels of service I've ever experienced; you've consistently gone above and beyond my expectations. We love our new home but in the future if we ever think of moving again, you will be our first call. And of course we recommend you to all of our friends.
Spencer and Sarah

I have my own CUTCO and have owned it for 6 years. My personal experience is the reason I've started giving gifts. The different gifts I give are based on each clients personalities. I like how well they work, the quality of the gifts and the responses I've received from clients are that they are very pleased with the gifts.
Tricia Espie
Keller Williams - Norco
I have received nothing but great responses. The program makes it easy to follow up with clients. I also like that with every purchase it is 100% deductible*. I receive an easier and simpler response from my clients as compared to other gifts. I also have my own CUTCO and have owned it for 4 years. *Talk with your tax professional.
Nelly Gonzalez
Park Pegency - Granada Hills