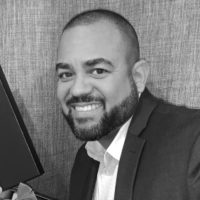 Danny Guerrido
A Rep since 1998, in the CUTCO Hall of Fame, in 2005 I started working with CUTCO Closing Gifts. I really enjoy providing Realtors & Lenders with gifts that not only Brand them long-term but that will remain with their clients forever. Call 949-678-3439.
Contact me here or call
949-678-3439 to learn more
Happy Client Testimonials
I've always struggled with what to give to clients after the close. I started giving Cutco knives last year and it really is the perfect closing gift. Clients love it (both husband and wife), it lasts forever, and it's elegantly branded. The quality of the knives are so solid that they are my personal go-to knives at home too. Danny provides excellent customer service and the entire process is easy and enjoyable. I highly recommend!
Michael Rice
Re/Max Olsen - Westlake Village
I am a Realtor® and I have given several different closing gifts but NOTHING has compared to my Cutco gifts! These will be with my clients for ever, not like a gift basket or gift card. Every client has been so excited when they open the box and see the quality of the knives. And I always receive a call after they have used them saying how wonderful they are. This would not happen without my rep, Danny Guerrido. He is wonderful. He is always there when I need him, great with suggestions, and also truly believes in his product. To say I am thrilled with Cutco and Danny would be an understatement.
Paula Ryan-Apuzzo
Keller Williams Realty Exclusive Properties
Greetings, Fellow Realtor!  I want to share with you great client gifts that your clients will use FOREVER!  Now that's powerful!  I have given Cutco knives to my clients for years and they still thank me.  I have a Spatula Spreader that reads, "Thanks for spreading the news about Team Link Realtors".  I give the scissors to clients.  When I asked my 85 year old seller if she liked the scissors, she replied, "I LOVE my scissors!"  I have started giving the cheese knife because it's so versatile.  It's not just a cheese knife.  Because of the holes on the sides of the blade, it slides through vegetables like potatoes and tomatoes and onions.  It's the knife I use the most and I like to share with others what works well for me.  Your clients will never get rid of their Cutco so invest in Cutco for your clients.  Buy some for yourself so you'll know why they love it so much.  I typically use 4-5 Cutco products when I cook dinner.  In addition to the scissors, I use the cutting board, scissors, vegetable peeler, and can-opener.  And, they're made in America! Cutco will sharpen them for free so it's an easy way to stay in touch by asking if their knives need to be sharpened. I hope it works for you as it has worked for me.
Emily Link
NextHome Team Link Realtors
When I give CUTCO to our clients at closing, they either don't know about Cutco or LOVE Cutco as they own some already. Those that did not know about CUTCO soon call to thank me, tell me how amazing their new knives are, and ask how to get more. When I received one as a gift from my purchase with Danny, I started using them. Now my knife block (and drawer) is all Cutco! I've never needed to sharpen them and I believe it's been at least 10 years. They are the best... but watch your fingers, lol! The referral program is also amazing. We give a knife to all who refer to us to new business and this has encouraged more referrals. THANK YOU Danny! You make us look great and help grow our business!
Demi Fox
High State Realty - Westlake Village
© 2023 Cutco Corporation. All Rights Reserved.