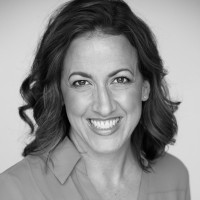 Deanna Scortino
Rep Since: 1998, #1 Female for the state of California since 2010. CUTCO Hall of Fame Member. Fun Fact: Her grandma has had her CUTCO since the 1950's and still uses it! CONTACT DEANNA to brand yourself long-term with your clients.
Contact me here or call
323-205-5288 to learn more
Happy Client Testimonials
Number one, I love the product and having Deanna right here to help me consistently. It's a great gift that everyone can use - everybody loves them!
Debbie Bush
Century 21 Adams & Barnes
I LOVE the Cutco program!! In the past I would give flowers or a plant which always ends up dying. With the Cutco program, I am in my client's mind every time they take the knives out to cut something! I love this and I feel it is one of the best promotional tools ever! Plus, my clients get a free sharpening every year! It doesn't get better than that.
Terri Novitsky
ReMax Elite Malibu
After talking with Deanna about Cutco and the service she provides, I was hooked. She adds to my business with great customer service and availability.  I appreciate and am grateful for the relationship Deanna and I have built together.  She is truly a cut above everyone else.
Jason Gervais- Rookie of the Year
Keller Williams Sherman Oaks-Encino
I have been using Cutco Knives and their other products as my closing gifts for the last six years. They are all prewrapped so all I have to do is go to my closing gift drawer and pull out a knife set that is ready to go. It can't be any easier for me. Best of all my clients love these gifts. I am so proud to give them this gift and tell them all the benefits of Cutco. Deanna makes it so easy for me to order what I need and within a short time I have all my gifts ready to go for the next year. Deanna also has some great marketing ideas that have helped me with my next deal. I have told Deanna that my mother has used Cutco since the 1950's so I have been aware of this product and the durability for many years. I also have the complete knife sets for my houses and we use daily. Having my name and my phone number on each knife also is a great way to have my clients reach me for the friend and family referrals. Trust me, this is the best gift ever.
Diana Walker
Dilbeck Real Estate
© 2023 Cutco Corporation. All Rights Reserved.