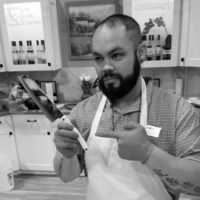 Dustin Conk
Dustin has been with Cutco since 2016. He is the proud father of three boys and husband to his wife, Kristen. Dustin prides himself in customer service and always goes above and beyond the call of duty to make sure his family and customers are well taken care of. Dustin also volunteers at his son's school and is an active member of the PTA. Life outside of Cutco consists of hiking, fishing, camping, and trips to the Rec Center with his family.
Contact me here or call
775-385-0210 to learn more
© 2022 Cutco Corporation. All Rights Reserved.