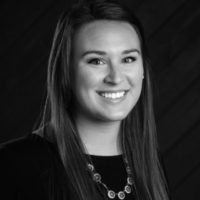 Emmi Abel-Rutter
Based in Cincinnati, Emmi has been working with the Cutco product for 8 years. For the past 3 years, her focus has narrowed to realtors, loan officers, builders, lawyers, & a variety of business owners that understand the lifetime value of a client.

She graduated with a BS from the University of South Carolina (Go Gamecocks!) in 2017. Shortly after, she returned to Ohio to pursue her passion for teaching others how to build & maintain client relationships through properly executed, high quality, & strategic gifts. On a personal note, Emmi enjoys travel — she's been to 40 states & 7 countries / territories, all within the last 8 years. In March of 2021, she is headed off on a 4 Month U.S Road Trip, exploring the country & connecting with her out-of-state clients along the way. Fun Facts: She has 10 living grandparents. She's been cage diving with 7 Great Whites in Australia. Her dream dog is a rescue Dalmatian. Her go-to TV Show is Parks & Recreation.

A message from Emmi: "Our gifting program isn't for everyone, but if you're looking for a unique & creative way to engage your clients and generate repeat & referral business for years to come, I look forward to connecting with you & mapping out a 'gifting system' that works for you & your business. I can promise you energy, transparency, & a ton of client retention tips along the way."