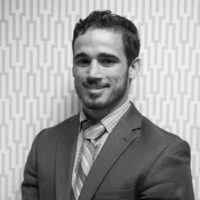 Eric Chandler
Started selling Cutco in 2012. An Alumni of UNC-Greensboro. "I am thankful for the opportunity to help Realtors, Lenders and businesses of all kinds brand their business, while giving a client gift that remains with their client for life."
Contact me here or call
336-437-2102 to learn more
Happy Client Testimonials
Eric, I want to thank you for making my life simpler. When is closing is scheduled, all I have to do to reach into my cabinet and remove a blank thank you card and a Cutco knife. No more running at the last minute around picking up gift cards because the closing has been moved up. What a pleasure it is to have it ready at my fingertips. Also, my clients love the knives. I love the branding. Thanks again,
Bill Goodman
Century 21 Mountain lifestyles
I used to spend a lot of time buying closing gifts or worse, I would forget and be running around an hour before closing scrambling to find something! It was stressful! Buying Cutco closing gifts has changed all of that. I purchased the Trimmer and had it engraved with my name and phone number. I use my trimmer all the time and am really happy with the quality so I feel good about giving it as a closing gift. Best part, it is one less thing on my "to do" list and I am no longer rushing before closings'. I usually add a little extra personal something with the knife (a bottle of wine or a small gift card to a specialty shop) and my customers are always impressed and grateful. Oh, one more thing – the 100% tax deduction is also a huge benefit. I will keep buying Cutco knives as closing gifts – they've made life easier and save me money in the long run as well! Eric is very responsive and easy to work with making the decision even easier!
Isabelle Apel
Berkshire Hathaway Durham Office
© 2023 Cutco Corporation. All Rights Reserved.