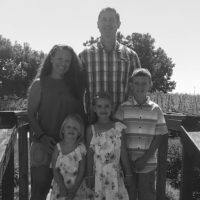 Eric Cheshier
Started with Cutco residentially in 2002, Eric has a BA in communications from CSU Stanislaus. He was inducted into the Cutco Hall of Fame in 2007. Eric started working with Cutco Closing Gifts in 2008. He has over 2500 Realtor/Lender clients that he services.
Contact me here or call
209-324-4887 to learn more
Happy Client Testimonials
The other gifts I have given in the past get used up or thrown out neither is a threat to me with CUTCO gifts. They will last and so will my name! I would recommend this programs to everyone CUTCO takes care of everything. I just receive the 'Thank You" from the clients!
Katie Miller

I gave the wrapped present to the Buyers at the title company when they were signing their final loan documents. A few days later, I next met them at the home to present them with the keys. The wife immediately hugged and thanked me for the Cutco knives. Her husband also chimed in stating that they had just recently had a demonstration of Cutco, thought the knives and utensils were fabulous, but realized they would have to wait a while to purchase them. They were thrilled with the closing gift and said they looked forward to purchasing more CUTCO on their own.
Sharon Crawford, Realtor
GRI Collins Realty, Inc.
In over 10 years of working as a real estate broker I have given just about every kind of closing gift...but nothing has been as effective as CUTCO. The response from my clients are always very positive. The service you provide has eliminated the time and hassle I used to spend on this part of my job. Every time I talk with one of my clients they always comment on how well the Knifes work. What a great way for them to remember me!
Chris Colston
Powerhouse Realty
I have been using Cutco for closing gifts for a number of years now.  And, we've given out hundreds and hundreds of knives over those years.  And, every one of my clients, young or old, single, married or divorced, a "gourmet chef" or someone that "burns water" have all LOVED them.  I constantly receive "thank yous" from clients after a closing, not only thanking me and my team for doing the sale… but also for the "awesome knives."  We also give a "spreader" when someone refers a client to us.  I have some clients that keep referring multiple clients to us and always want "another spreader."  They can't get enough!  I constantly recommend this "gift product" to as many Realtors that ask me about it.  I don't understand why anyone would use anything else.  And lastly, the customer service that Eric and Cutco give are superior.  Always available to talk.  Always with a great suggestion.  I guess, Always great.
Mark Seiden
The Mark Seiden Real Estate Team
© 2023 Cutco Corporation. All Rights Reserved.