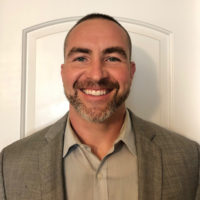 Jake Scharnhorst
Jake was born and raised in Genesee, Idaho and has been a Cutco owner for 23 years since his college days as a Cutco Independent Sales Rep. He has been a college strength and conditioning coach for the last 21 years with stops in Mississippi, Utah and most recently at the University of Idaho. Jake rejoined Cutco in January 2022 and sold over $225,000 worth of Cutco products in his first 12 months back with the company, winning the prestigious Cutco Silver Cup Trophy and Sword of Excellence. He now specializes in Cutco Closing Gifts and Cutco Business Gifts and finds great passion in helping business owners with strategic gifting and branding opportunities to help grow their business through client retention and referrals. Jake has been married for 20 years to his wife Courtney and they have 2 daughters that are 21 and 17 years old. He enjoys hunting, fishing, hiking, backpacking, snowboarding, and spending time with his family.
Contact me here or call
208-310-2991 to learn more
© 2023 Cutco Corporation. All Rights Reserved.