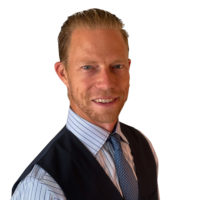 Jason Jeffrey
After 20 years in the Cutco Business, my team's primary focus is becoming strategic partners with high-performing/producing Realtors/Lendors and a dozen other industries and taking over the "gifting arm" of their business. Our team systemizes this "time-taking", simple task and even incorporates services such as drop-shipping. We take gifting entirely off of client's plates, allowing them to focus on growing other aspects of their Sales and Operations.
I work on gifts for their business; clients, employees and key people in their lives following Giftology's methodology. Freeing up that mental space for clients is often game-changer.
Business-wise I've demonstrated achievements in successfully helping hundreds of business owners with their Cutco needs, and many of them with their gifting am of their business. I own multiple businesses and understand the rigors of such a life.
Challenge is a big part of my life. Whether that be physical challenges like Bicycling across the continental USA; completing a full Ironman Triathlon in under 12 hrs, 120 Triathlon's in one year, Ultramarathon and the full aspect of the 108 Day Ultimate Yogi challenge or business challenges; growth, and performance, I'm always on the lookout for the next "mountain" to climb in either business or physically.
Family comes first for me, yet, I've always been able to scale everything in business while training for my adventures and taking months off a year for travel. The Jeffrey Family lives the work-hard play-hard mindset to its extreme. With family first, I'm a family man with a business VS a business man with a family (Shot out Front Row Dads organization).
ME: I'm a no-excuses kind of guy with 4 kids, 5 and under, who loves adventure and travel (40+ times outside USA), focused and intentional about connecting with others who have a unique disposition for positive-talk, following through with what they say, and speaking their future into existence.