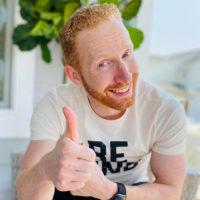 Jeff Teresi
I joined the Cutco family in 2001, while attending the Carlson School of Management at the U of M, which I graduated from in 2005. My wife Jess and I recently had the pleasure of welcoming our beautiful baby girl into the world. I specialize in helping over 1,000 real estate agents and business owners with strategic branding through their client and employee gifts. I look forward to CUTTING you a deal on the world's sharpest gifts!
Contact me here or call
763-639-6831 to learn more
Happy Client Testimonials
Jeff is one of the hardest working guys I know. He has a high energy and believes in his product. His follow through is exceptional and you will not be disappointed in the product or Jeff's service. Plus, our clients Love the knives. This is one gift that your clients will most likely have for the rest of their lives.
Rick Bandimere
Keller Williams
I started giving my CUTCO Club Mates as closing gifts to my clients and love them! I have given everything from gift cards to gift baskets to nothing in some cases. These Cutco sets take the guesswork out of selecting a closing gift and I am proud to give a gift of such high quality. I use the knives myself and they are now among my favorites!
Belinda Martin
Remax Results
Thanks for that quality CUTCO spatula you gave us. We use it every morning...and in the evening. I guess we see your name twice a day and will always have your name and phone number near us when people want to buy or sell a home.
Dan Willette
Edina Realty
I have been giving Cutco to my clients over the past few years and am glad to be associated with a superior product. My clients reactions include 'I've always wanted Cutco...my mother loves hers,' 'I use the spreader all the time - it's my favorite kitchen utensil', 'Thanks for the spreader - Cutco is top of the line and I'm not surprised it's coming from you.' With your name and number on Cutco, clients think of you daily. The best closing and referral gift by far.
Bonnie Wilson
Coldwell Banker Burnet
© 2023 Cutco Corporation. All Rights Reserved.