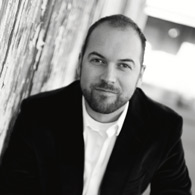 Jeremy Katen
Specializes in helping Realtors and Loan Officers brand their business through their closing gifts. Ensures a gift that creates Top of Mind Awareness so that an agent is never forgotten. I look forward to helping you grow your business!
Contact me here or call
916-821-7483 to learn more
Happy Client Testimonials
Finding the perfect closing gift for my clients has always proven to be a daunting task. I want my clients to remember and know how grateful I am that they trusted me with the one of the biggest purchases or sales in their life. I have used several different closing gifts in the past, but none have come close to the quality of Cutco. Knives are something that are used on a daily basis and the personal engraving keeps me up front and center in my clients life for years to come. I loved Cutco so much I purchased a set for my own home! I would highly recommend Cutco to anyone!
Lucy Righini, Realtor
Keller Williams
I like the idea of my name and contact information will be in someone's home for years to come. Even thought my clients might not need my services in the near future, when the time comes they will know who to call. Just the other day I was in downtown Chico and ran into a client that I recently refinanced their home. They had used their CUTCO spatula spreader and everyone at the party was talking about it. I've sent gift cards, sweets and food. At the time I'm sure they enjoyed the gift but they consumed it. The CUTCO knives can be used for years. I would recommend this gift to anyone else in a sales job, especially if they know they will be in their business for the long term. I just started working with Jeremy and he will become a lifelong contact.
Chris Cole
Stanford Mortgage
I have purchased house warming gifts for all of my clients over the past 19 years, but none have gotten the heartwarming response that the CUTCO knives have received from my clients. When they open their gift they respond "oh my gosh, I love CUTCO! This is so thoughtful of you"! The two best experiences that I have had are; one client could not find my business card and wanted to call me and thought...."oh yeah, I have my knives with her name on it", so he said he went to his knife drawer and found my phone number and called me. The other experience was when a client said that she has always wanted CUTCO and could never afford it so she was so excited to have her first set. Jeremy is awesome to work with. When I call him to place my orders, he returns all my calls and emails very promptly and I love his enthusiasm. I feel that he and his product have been a great benefit to my business, and this is sure a lot easier to buy a bulk amount of gifts to have on hand than to run out at the last minute and try to find a gift for a client. I have recommended this to the other Agents in my office. I tell them that they can't afford not to order from Jeremy!
Teresa Larson, Realtor
Century 21 Jeffries Lydon
Thank you for suggesting the CUTCO knife brand as a referral and or closing gift. I also wanted to thank you for taking the time to come to our office meeting and do the presentation to the other Agents. Your Company Service is impeccable. Compared to other products and or gift ideas CUTCO is the BEST. Clients always comment on how Great they and perform. They can't Thank me enough. Plus the exposure it gives me by having the Company Logo, Name and phone number. Keep up the good work.
Pete Torres, Realtor
Arrow Realty
© 2023 Cutco Corporation. All Rights Reserved.