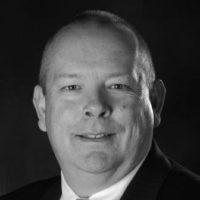 Jimmy Rushing
Jimmy helps REALTORS®, Lenders, and other Business Owners achieve better long term business results by implementing intentional appreciation strategies and gifting programs that Increase Referrals and Improve Retention. The more that clients and "sphere of influence" partners feel appreciated, the more they become Raving Fans that continue to refer and use your business for years to come. Our Made in America gifts with the Forever Guarantee are the perfect branding tool that keeps your business Top of Mind on a daily basis, year after year after year… Jimmy will help you put a system in place that Saves You Stress, Time, Energy and Money (tax dollars) while making sure your gift recipients will never forget you! Jimmy is always happy to help! Call or text 713-822-6347, or email Jimmy.Rushing@CuttingEdgeGift.com. Have a Knife Day!
Contact me here or call
713-822-6347 to learn more
© 2023 Cutco Corporation. All Rights Reserved.