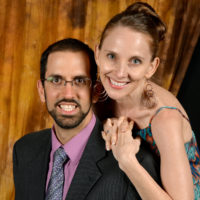 Josh Mueller
I've been proud to serve wonderful clients and work with the terrific Cutco products for more than 20 years. My wife and I run one of the top distributorships in the nation and our $7.5 million in sales makes us #3 in company career sales since Cutco began. We'd love the opportunity to share with you why Cutco is the best gift for your business. We work with clients nationwide. Feel free to reach out, we are happy to help.
Contact me here or call
918-830-1937 to learn more
Happy Client Testimonials
We gave Cutco shears to clients from Australia, New Zealand, all over Europe, China, South America, Canada, many from the U.S. and more while they were in the U.S. for an event. People just looked at them and kind of smiled like…"scissors…really?" Dave told the group they would become their favorite. Since then, he's heard from many people saying they originally planned to re-gift them, but after using them, they had no idea scissors could do what these are doing! Now they keep them hidden from everyone so they always have them for their own personal use. Several have asked for additional pairs. So yes! They have been a huge hit. Your Cutco shears are now literally all over the world.
Laine & Dave H.
Schweitzer Rotorcraft Services Group
I have been extremely pleased not only with quality of the knives, but with Josh's excellent customer service over the years. I not only use them personally, but give them away to my business clients. Cutco knives have been the most appreciated gifts by my clients out of any of the different types of client appreciation gifts I have ever provided.
Steve C
Broken Arrow
© 2023 Cutco Corporation. All Rights Reserved.