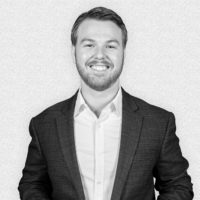 Julian Landry
We love helping realtors and lenders retain their clients and generate referrals through their closing gifts. Contact us for an easy system in place that will save you time, energy and tax dollars while making sure your clients never forget your name.
Contact me here or call
504-559-3144 to learn more
Happy Client Testimonials
I would highly recommend buying Cutco knives as closing and/or referral gifts from Julian to any realtor that wants to impress their clients! The quality of the knives are superb (we personally use them) and my past clients will remember me every time they prepare food in the kitchen! It also relieves a lot of stress from my hectic "to do" closing list by knowing that I have their gift ready. Julian is a delight to work with and goes above and beyond to provide great service!
Charlotte Ducote
Keller Williams Realty Acadiana
Thank you for the Cutco Closing Gift idea. I love these knives not only because of the branding that keeps my name on the mind of the client, but also because of the quality and durability. As much as I love a nice candle, it doesn't last forever. My clients have been surprised and extremely appreciative of such a gift. I plan to continue using Cutco in the future and would highly recommend these products to others. Julian Landry has done a great job. He gave me a complimentary knife which I use almost daily. I have been very pleased.
Sheri Luce
CJ Brown Livingston
In 2006 I purchased a large set of Cutco knives for my personal use. They really are fantastic! In 2014 I ordered a bunch of personalized knives which happily had red handles (one of our company's colors) and give them out at closings. Everyone can use another knife in the kitchen and these just cut everything. All my clients love them and the red handle makes them drawn to it ahead of other knives at hand, so they are used often. They are reminded of me and my service on a daily basis. Great closing gift!
Charlene Dodds
Gardner Realtors Metairie
© 2023 Cutco Corporation. All Rights Reserved.