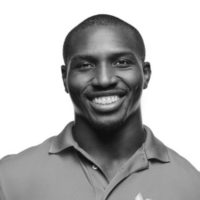 Kadeem Samuels
I started selling CUTCO in July 2012 while finishing my Masters Program in Renewable Energy Engineering at Lehigh University in PA. After graduating, I've worked in several different engineering industries utilizing many of my engineering disciplines. In every job, I've connected and spent time with customers and clients. It seems that CUTCO continued to make sense for me because I enjoy delivering great customer service with a world class product. Currently, I work with military clients, residential clients, realtors, loan officers, title companies and business owners showing them the vast opportunities that comes with using CUTCO in their home or for their business. My goal is that my clients use our strategic gifting system to brand themselves in a way that they will always be remembered. On a personal note, I enjoy traveling, reading and working out.
Contact me here or call
347-224-0137 to learn more
Happy Client Testimonials
You provide top notch service and I really appreciate that. You do what you say you are going to do and when you commit to doing it! In this day and age, I believe everyone still wants good service. The knives are fantastic gifts for clients. Most of them know the name already and appreciate the top quality of the knives. Some have said they were even better than they expected. The fact that every time they use them, they will see my name and be reminded of my good service is a big bonus! Thank you for all that you do.
Arnie Lifset
The Keyes Company
© 2023 Cutco Corporation. All Rights Reserved.