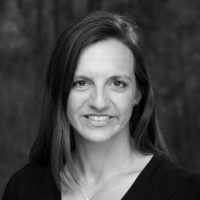 Katie Heaney
Katie has been a Cutco distributor for 21 years and serves a database of over 2500 real estate, mortgage, and building professionals. She is very active in the real estate and building industry in the Midwest and leads a team of 10 salespeople all over the country.
Contact me here or call
314-761-5669 to learn more
Happy Client Testimonials
Cutco Can simply be described as The Best knives on the planet!​ I have owned Cutco Knives for about 7 years and when I go to reach for one and they are all dirty and I have to use a store brand knife, I am disappointed. Using my knives are fun because they work amazingly well. My closing gifts ( the Spreaders) are wonderful! They are a multi use kitchen tool. My logo is engraved on it and have had several referrals from clients who have used them when they have guests over. They are proud to use it. I would highly recommend the referral gift program! It has often been said "you get what you pay for". However, you can pay for quality and not get it..BUT It is a certain that "you don't get what you don't pay for". Buy the product it is worth every hard earned cent!
Tony Brown
The Tony Brown Team
We first met Katie at a conference and she sold us on the idea of Cutco for closing gifts to send to our clients. We are so happy that we made the switch to Cutco. We had previously settled on Edible Arrangements for our gifts but Cucto gives us a gift that will remain with the client forever as well as be used almost every day by the client. Our customers have made numerous comments about the quality of the Cutco product and quality is what we stand for! Cutco is great and Katie has been even better, I would recommend this product to anybody using closing gifts!

Kitchens By Woody's
© 2022 Cutco Corporation. All Rights Reserved.