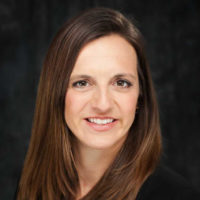 Katie Heaney
Katie Heaney started Kitchen Branding Gifts to serve as a gift resource for the kitchen and bath industry and for the real estate industry. Katie has been a Cutco distributor for 20 years and began working in the Cutco Closing Gifts division of the company in 2007. She helps over 1200 industry professionals with client retention and long-term branding with gifting. Katie is a registered dietitian and received her Bachelors of Science in Nutrition and Dietetics from St. Louis University in 2004. She lives in St. Louis with her husband, Mike, and two children, age 9 and 6. She loves being part of the St. Louis community and looks forward to continuing to serve businesses with their gift programs locally and nationally for many years to come.
Contact me here or call
314-761-5669 to learn more
Happy Client Testimonials
I have bought several items from Katie. The reason i've purchased CUTCO was because of her as a representative for your company. She was very informative and very passionate about her job all together. You can tell she believes in the product and I can see why now. All of my clients absolutely love the personalized knives etc. I received a knife as well from your wonderful representative Katie and it is absolutely amazing. The product is a great gift for clients. It might be expensive but it's worth it. You get what you pay for. And the quality is amazing. Almost as much as you are a representative Katie!
Nicole Kelley
Remax Results Chesterfield
Katie has been a phenomenal rep in helping with client gifts! The program is set up so easy with everything getting delivered to my house in one shipment. I then have options of which gifts to give clients and don't have to worry about finding a gift last minute if I forget a closing is coming up. I have had repeat clients that love the knives and always are looking for the next one they are getting! I like Cutco better than the traditional gift card or bottle of wine because the clients will use it for years and always see my name engraved on it. They won't forget about it in a couple weeks. I have had Cutco in my kitchen for about 2 years now and they are my favorite knives to use whenever I'm cooking! Highly recommend Katie and Cutco!
Brendan Dierkes
Remax MO & IL
© 2023 Cutco Corporation. All Rights Reserved.