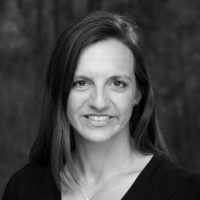 Katie Heaney
IL
Katie has been a Cutco distributor for 16 years and holds national and regional sales records for the company. She is very active in the real estate and building industry in Saint Louis and regularly moderates panels of top realtors and salespeople. She is currently accepting new clients and is offering free rush delivery for each new client gift order.
Contact me

to learn more

Or call 314-761-5669
Happy Client Testimonials
We use them in many situations: as a thank you for referrals, as a thank you for timely payment, for closed jobs, bigger jobs, as gifts for potential clients, among other things. I have them with me at all times!
Jeff Houran
Keller Williams St. Petersburg
Using CUTCO gifts and branding is an ideal service for my closings and special clients, friends and family. Their follow up and sharpening service is a nice reminder that I was and am honored to have done business with them. I've received many referrals from the products purchased through CUTCO and Katie Fingerhut Heaney...she's wonderful, prompt and a pleasure to do business with.
Roland Roland & Linda
Real Estate Investment Advisor