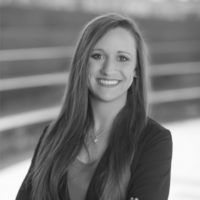 Kristen Staback
I have been a part of the CUTCO family since 2010 and graduated from Cumberland University. I love building relationships with my clients and helping them brand their business long-term through the gift of CUTCO! I look forward to helping your business!
Contact me here or call
812-632-0228 to learn more
Happy Client Testimonials
We absolutely love giving clients Cutco gift sets! Having them on hand, ready for closing, is so comforting. We don't have to hurry and try to get something last minute. Clients have said they love getting the knives and spreader! Some remark that they know of the Cutco brand, and LOVE them. Knowing our names and number are in front of them often is great. No worry that they will forget us! This gift is absolutely better than any other we have used. We would recommend this program to everyone! It's the best! Customer care from Kristen is top notch. We feel like we are special clients.
Linda & Fred Berry
Mullins Realty Group
I just love giving out Cutco knives for closing gifts! My clients love them and I don't have to worry about what I'm going to get them. I work with sellers more often than buyers and it was always hard to decide what to send them for closing gifts and this is perfect. They always have my information on hand when friends or family are looking for a great agent to sale their home. Thanks again for a great product!
Jenny Moynihan
Re/Max First
For years I have heard agents talk about Cutco knives and how wonderful they were. As a businesswoman that holds her marketing dollars very close I am not one to just jump on board because someone else said "it was great" but I gave Cutco a try and boy am I a lifetime customer! I have used the product personally and can't wait to give these knives as gifts this Christmas to every client I have closed this year! It is a quality product, and knowing that they will think of me as they cook and bake during the holidays and all year is just a bonus! Kristen Staback was wonderful to work with and took great care of me even while she was on vacation!
Leigh Ann Cates
Keller Williams
Thanks for being a great vendor partner for my real estate business. The Cutco products have already proven to be a hit with my clients and I've received a handful of compliments on them. The fact that I'm providing clients with something that has utility and can be used daily is a great marketing tool for my real estate business. I'd absolutely recommend exploring Cutco to any real estate professional out there who has no system in place for closing gifts. Ordering from you allows me to have a stack ready to go so that I'm not scrambling right before closing to come up with something thoughtful for my clients. I love my Cutco products at home, so it's nice to be able to provide something of value to clients that I believe in. Thanks again.
Harrison Williams

© 2022 Cutco Corporation. All Rights Reserved.