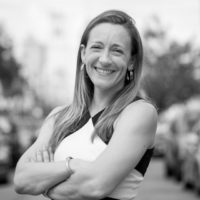 Lindsay Musser Pacheco
Twelve years in the CUTCO business have shaped Lindsay's skills in sales, management, marketing, and branding. She is a member of CUTCO's elite Hall of Fame and was the top Career Sales Professional in her region for 2010.
Contact me here or call
717-575-0975 to learn more
Happy Client Testimonials
When we purchased a home 20 years ago the agent gave us a CUTCO Spatula Spreader which was engraved with her name and a message to us. We still have that knife and use it most every day.
Hal Blades
Keller Williams, Central Delaware
In my 20 years in real estate, I have yet to find a better settlement day "thank you" than CUTCO products. This product will stay with your clients for years and years to come, marketing your name for one small upfront cost.
Alex Coates
The Alex Coates Team, Keller Williams
Your clients can be smearing mayo or jam everyday while reading your name.
Maureen Hughes
Keller Williams, West Chester
© 2023 Cutco Corporation. All Rights Reserved.