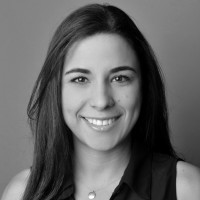 Lori Reyna Landry
If you're looking for a full service representive, I am your girl! I have been with Cutco since 2001 and love every area of the business. I specializing on engraved gifts and a system-in-place for your business that saves you time and energy. Born and raised in Bakersfield, CA, the heart of Kern County. I attended San Diego State University and got my degree from Sacramento State. I started Cutco in college and loved it ever since. Feel free to call or text. Happy to help!
Contact me here or call
916-420-2540 to learn more
Happy Client Testimonials
The absolute best parts of this program are being able to re-order when needed and spreading out the payments. These are such awesome closing gifts for my special clients. I have received the most heartwarming responses of praise and gratitude for the Cutco gifts, especially from my past client referrals when they receive the Spreader (engraved with "Keep Spreading the Word"). I must say, it helps tremendously that I have had a full set of Cutco knives AND cookware in my personal kitchen for almost 14 years and I could not imagine my life without them!!
Christy Rabe

I'm a realtor. I give Cutco when I close a transaction #ClosedByChristi I love the response I get from my clients when they receive the knife/scissor combo as a closing gift. They say, "Wow! This is the good stuff!" I say, "NO! This is the BEST stuff!" They always tell me that they are going to buy more for their kitchen! I have only ever given Cutco as a closing gift! It's my signature gift ;-) I engrave my name and phone # so they never forget me! I think I started purchasing Cutco in 2006. I keep adding pieces to my own kitchen and giving them away as closing gifts to my clients and as Christmas gifts to my family! I love the discounts and add'l pieces I get when I order in bulk! It's a great business write-off!
Christi Taber
Watson Realty
© 2023 Cutco Corporation. All Rights Reserved.