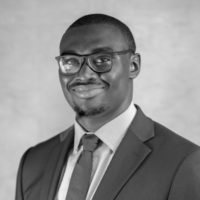 Lucky Odiase
Lucky started selling Cutco in June 2016 and is one of the top upcoming reps in the company. Lucky graduated from Governors State University with a degree in Psychology in May 2019. Lucky is passionate about building great relationships with realtors and loan officers and builders and helping them with client retention and their closing gift needs. Outside of the business, Lucky enjoys traveling, spending time with family and friends, and checking things off his dreams list. Call or text Lucky at 708-953-5557 for more info.
Contact me here or call
708-953-5557 to learn more
© 2022 Cutco Corporation. All Rights Reserved.