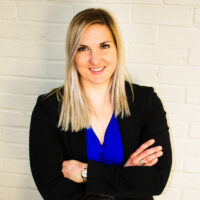 Marisa Maher Bunyard
Marisa graduated Edmond Memorial High school and then left to play basketball and compete in Track & Field in College at York College in Nebraska. She finished her degrees in Biology & Chemistry and returned to Oklahkma City to continue to build her Cutco business she began with the college program. She was promoted to Cutco Gift Consultant and pursued working with and building relationships with the Real Estate Community and found this wasn't only a college program but a great career path. She has since been involved with Cutco for 13 years and keeps pursuing growth each year. She loves her Cutco clients and limitless potential this career has allowed for her. She especially loves the fact that she gets to be in the business of Gratitude and business growth.
Contact me here or call
405-370-2311 to learn more
© 2023 Cutco Corporation. All Rights Reserved.