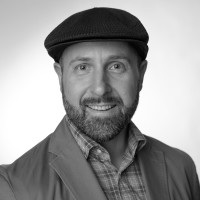 Matthew Hansen
Matthew has been working with Realtors and Loan Officers to help them brand their businesses since 2006. He's a father to 3 adventurous sons and enjoys spending quality time in the great outdoors here in the NW.
Contact me here or call
503-740-3958 to learn more
Happy Client Testimonials
Hello Matthew, I received my order a couple of weeks ago and everything looks awesome! What nice products, something I am proud to give my clients and the packaging makes it so simple for me.
Jennifer Drumright
Keller Williams
I have used Matthew's Cutco products for closing gifts for a number of years and my clients absolutely love his knives. Matthew is extremely helpful and available. His product is top notch!
Beth Frischmuth
Bella Casa Real Estate
Matthew is an incredibly genuine person and an incredibly hard worker! He takes the time to truly check in and see how his clients are doing because he cares for them and their success as well!
Kim Gellatly
Berkshire Hathaway Home Services
© 2023 Cutco Corporation. All Rights Reserved.