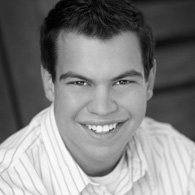 Michael Athens
Serving you since 2009 on the largest closing gift team in the country - GiftsWithAnEDGE! Our mission is to support our clients in "wow-ing" and impacting their clients long-term with a unique and exclusive gift. Let us help you grow your business through strategic appreciation.
Contact me here or call
303-909-1405 to learn more
Happy Client Testimonials
Thank you for the amazing service that you provide for this team. The CUTCO knifes are top quality and they make great closing gifts. Clients may like gift cards but they can only use the gift card once. With cutco products they'll use it all the time and when they use it they will think of us. They give us a professional appeal and set us apart from other agents and our clients love them. It's great that there are so many options of knives and other cutlery to choose from. [Michael] was quick to return emails and very east to work with. We are very pleased with the service and the product that you provide and would recommend you to others.
Joe Reed
The Joe Reed Team - RE/MAX 4000
I've never been someone to see the value of investing in nice knives. Like a knife is a knife right? No way. Michael showed me the benefit of treating my clients with something nice at the end of a closing, and in return I also decided to treat myself. Holy cow! I didn't know cutting things could be so effortless. I am definitely trusting of your products, and thank you for taking care of all of your clients, Michael.
Lauren Morris
Keller Williams Success Realty, LLC
Hey Michael, Thanks for being on top of my orders for the great the closing gifts I got from you. They've been a hit so far! Thanks again! Cheers!
Doug Sutton
Keller Williams Executives Realty LLC/Denver South Metro
Thank you so very much for the great service you have provided me and my team! The closing gift I provide my clients is always so warmly received. I feel so proud to be able to present them with such a wonderful heirloom for their new home. Having my name and phone number on the knife solidifies that they will think of me each time they use their CUTCO line of cutlery. This excellent gift cuts to the chase in keeping me and my services at the forefront of my client's mind. I strongly recommend using your products as a premier closing gift.
Lori Jackson
REALTOR ®
© 2023 Cutco Corporation. All Rights Reserved.