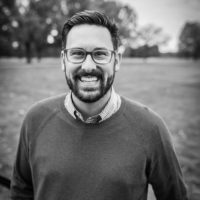 Mike Dawid
Mike Dawid aka Cutco Mike has been growing his Cutco Business for over 19 years. He has personally helped over 27,500 customers place an order while generating over $8,000,000 in career sales. Making him the #5 Rep ALL-TIME out of 1,500,000 representatives to ever sell Cutco in the company's 74 year history.
Cutco Mike has branded himself as the national leader in marketing to his customers with a Best-in-Class Branding approach.
His legacy is to create the Brand Cutco to be so Worldly recognized, that people refer to a "Knife" as a "Cutco". Just as people refer to a "tissue" as a "Kleenex"
Mike is also an elite member of the Cutco Rolex Club & M2 Million Dollar Year Club.
Cutco Hall of Fame Member
Cutco Top 10 Round Table Every Year
He credits his success to his faith in God, a supportive wife Rachel, and his 3 sons Lincoln, Duke, Huckston & daughter McCartney.
When he is not dealing the steel. He loves creating memories with his family, cutting the grass, making steak, asking a lot of Questions, Traveling to New US Cities, Cooking on his Traeger, and finding the good in all situations & people!
Specialties: Sales, Social Engagement, Leadership, Relationship Building, Customer Service, Branding, Marketing, The Art of Promotion, and Creating Raving Clients for Life.