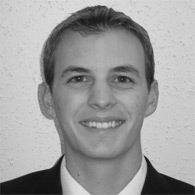 Nicholas Najjar
MO
Nick began his career with Cutco in 2003. His team currently serves over 2000 clients across the nation. Their goal is to provide world-class products and service to their clients.
Contact me

to learn more

Or call 573-673-1440
Happy Client Testimonials
Nothing else compares to a Cutco closing gift. No more running around trying to gather items for a basket, or looking for something specific for a client. I buy many at a time, so that I always have a supply on hand, and can quickly and easily put a ribbon on the box and gift the item.
Nancy Baker
Prudential Alliance, Realtor®
In the past year, I've purchased several Cutco knife gift sets to give by clients at closing. It has been one of my best investments.
Rick Wiedenhoeft
Keller Williams Realty St. Louis Southwest
I have them on hand so there is no last minute rush to get that perfect gift. Plus its another way for my clients to keep me in mind long after closing.

Keller Williams Realty