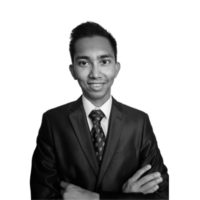 Ray Gomes
Ray Gomes is a serial entrepreneur, investor, and nationally ranked Cutco consultant. His current coaches are JT Foxx, the World's #1 Business & Wealth Coach; and George Ross, New York real estate attorney and judge of The Apprentice. Not only does Ray advise businesses on closing gift strategies, but he also coaches young Cutco representatives in their first position and continues to serve residential Cutco clients. Ray is proud to help students learn professional skills that will serve them for life.
Contact me here or call
239-478-9011 to learn more
Happy Client Testimonials
Began working with Ray Gomes regarding Cutco gifts for our luxury customers recently. Ray is extremely knowledgeable about all of the products, he provided me with excellent customer service, made recommendations on the right products based on our conversation and I received them all packaged up beautifully yesterday. Ray is a very interesting and talented business professional and I highly recommend that you do business with him!
Wendy McCarty
Keller Williams Marco Island, FL
© 2023 Cutco Corporation. All Rights Reserved.