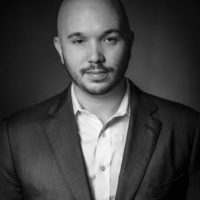 Ryan Leach
I help Realtors maximize their business potential by putting effective systems in place to generate leads and referrals. My Team can help guide you to the right tools for your business. Our Team serves and supplies the entire State of Virginia.
Contact me here or call
804-338-6800 to learn more
Happy Client Testimonials
Ryan was very helpful with introducing the selections of gifts that CUTCO had to offer for my clients. He was professional and very detailed with describing the variety of styles that I could choose from. His approach was not pushy. He listened to what I needed and also provided good suggestions. Ryan kept me informed thru the process and kept in touch with me. I feel like I received a good product with excellent service! I look foward to continuing to purchase CUTCO products for my clients.
Karen Hoerath
Keller Williams Realty
Great closing gifts! I have the full set with steak knives and have had them for 12 years and they are still just as good as the day we got them!

ERA
© 2023 Cutco Corporation. All Rights Reserved.