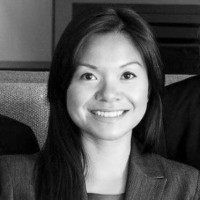 Sally Ngo
In service to being THE gifting strategy to support realtors in building a business with high client retention and referral business with world class service. Serving the Greater Vancouver Area, Vancouver Island, and the Okanagan since 2004.
Contact me here or call
778-881-7141 to learn more
Happy Client Testimonials
Sally introduced me to Cutco knives this past summer and my experience with the program ever since has been amazing. Not only do I purchase all my client closing gifts quick and easy with Sally, she also responds to all of my questions and inquiries really quickly - which saves me time and money! I used to give closing gifts which clients would consume and then forget. This is not the case with Cutco Knives, not only are the best knives on the market, my clients don't stop talking about them to me, and their friends! Sally takes care of me, which in turn allows me to take care of my clients and there's no better formula than that!
Anthony de Haan
RE/MAX, Abbotsford
We have been giving our clients Cutco knives for a year now and it has turned out to be the best closing gift we have ever given in the past 15 years of business. Working as a real estate team with RE/MAX, we intrinsically have amazing brand image however we are always looking for ways to keep our names at the forefront of our customer's minds. Cutco knives has been the best tool we have ever used to keep our name in front of our clients. Customers are drawn to our knives in their kitchen initially because of the great quality and secondly because of the colour of the handle! Then to top it off, our names and logo are engraved on the blade. The feedback we get from our clients is fantastic. They love receiving a gift that is useful, high quality and beautiful. The bonus for us is the conversation that results when they pull it out of the drawer when friends or family visit. "Where did you get that beautiful knife?" "Oh, our realtors Chris and Errol gave it to us." Thank you Sally! You've been a pleasure to work with.
Chris and Errol Flynn
RE/MAX, Comox Valley
CUTCO has been simply outstanding!! My clients love the knives and my own collection at home continues to grow too! Clients send me messages saying...this is the greatest knife ever - thanks so much Suzanne! Highly recommend talking to Sally and the team at CUTCO about the products!
Suzanne Zanikos
Sutton Group, Victoria
I absolutely love the Cutco Client Gift Program! It really takes the stress out of finding a great house warming gift for your clients. The personal branding on them looks great! They are amazing- classic gifts to give to your clients as a move in gift and as a thank you for your referral. The bonus is it is something they will keep forever. The response from my clients have been above and beyond, I even have clients looking for referrals to give me so they can build on their Cutco collection! Sally is amazing and the customer service is outstanding!
Ottlie Munro
RE/MAX, Fort McMurray
© 2023 Cutco Corporation. All Rights Reserved.