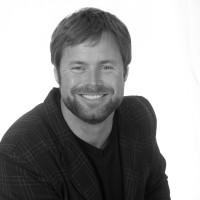 Shane Huber
I've been selling Cutco for over 13 years. I proudly serve over 3,000 clients. I love realtors and they love the program and systems we have in place. It's awesome. I'm grateful for my work and my team.
Contact me here or call
218-838-7471 to learn more
Happy Client Testimonials
Hi Shane. Just wanted to write a quick thank you for the knives. I just got them and the cutting board and I. Love. Them! I love that have my name on them and love the weight and everything about them. Thank you so much. I will be taking them home tonight and look forward to checking them out in my kitchen. Now I know how my clients feel like when I place them in their hands :) Have a great afternoon!
Lorrie Nantt

What I like most about the Cutco closing gift program is the comfort that it gives me that my closing gift is ready to go for my clients and I never have to worry about this piece of my transaction. I know that the program is working because of the words I here back from my clients "what a wonderful gift to have and use." Cutco stands for quality and my clients know that I am first class all the way from start to finish. Using Cutco as my gift over other items I have used stands for "First Class" in my book. I am a big positive voice for Cutco because of the proven program and customer service I receive from Shane. Consistency with service allows me to speak openly about Cutco to other real estate agents and business owners in my market. I am a driven profit minded business owner and Shane you had me at "Hello" Your passion and concern for the client comes shining through with your service that you provide. I notice the "Wow" factor in customer service and when you wrapped my gifts in special yellow paper and black ribbon.....you stamped "Wow" over your head for me!! Thank you for everything you do for me Shane and my business.
Sandy Swanson, REALTOR
CENTURY 21 Brainerd REALTY
Why I Give Cutco Knives at Closing, I present my clients with Cutco knives at closing because these are the best knives. Nothing compares to the Cutco Brand. I engrave my name, agency name, logo and phone number on each of my Closing Gifts so when my clients use these wonderful knives they are reminded of the service I provided them. I have only used Cutco knives as my closing gifts for my clients. I wanted to go a step above all the other agents I have worked with in the past. I wanted to give something that showed how special my clients are to me. A gift card does not say "you are special and here is something special for your new home." I have recommended this program to other agents in my agency and outside my agency. Once they saw the value of this product, they purchased items for their closing gifts. My representative, Shane Huber, is amazing. He always seems to know when I need to re-order so I do not run out. He is quick to respond to any question I may have and always returns a phone call or email. He has even started me out with my own Cutco collection of knives to use in my kitchen. These are honestly the best knives I have ever used, and I have used many knives during my lifetime. I am putting all my other knives into the Yard Sale box for next spring.
JoAnn M. Callahan
RE/MAX Bakken Realty
If I could sing along with my Cutco referral, it would be a top 40 hit! I use Cutco personally and professionally, and can't say enough about it! Giving an engraved Cutco knife at closing is one of the most exciting gifts to give and to receive. It is the gift that keeps on giving and moreover, leaves your client with a feeling of being special and highly thought of. Shane is on top of the whole customer service experience. He is quick to respond, very knowledgeable and has great marketing ideas. Choosing Cutco is a no-brainer!
Nancy Swanson
Weichert Realtors Tower Properties
© 2022 Cutco Corporation. All Rights Reserved.