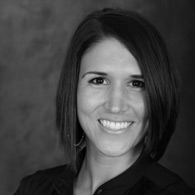 Tanya Starkel
Your #1 consultant for 2013 and #2 in Cutco's 60-year history. We help you turn your client gifts into long-term branding tools that are not only classy and effective but offer an easy system in place for your business. My team is here to serve you and earn your business!
Contact me here or call
720-432-3002 to learn more
Happy Client Testimonials
They are beautiful products, and my clients have been very pleased with them. I was invited to a dinner with one of my clients and there was a red knife with my name on it – right in front of everyone! ….a gift that keeps on giving with my name on it. I recommend these to anyone who wants to give a high quality gift and something that's useful every day.
Sally Lee
The Group, Inc.
I can honestly say that Cutco closing gifts are the best client gifts I have ever used. I've been using CUTCO products as gifts to my clients for 5 years now.
Keith Riddle
Keller Williams Realty, Spokane
Cutco provides long term branding and every time a client uses a knife they think of us - giving us additional top of mind recall! ….We have heard from clients that Cutco is a quality product and that is the best knife they have every owned...We used to give out gift cards but these never gave us the opportunity to check in with a past client every year as the yearly sharpening allows us to do. I would tremendously recommend both the use of Cutco in your real estate branding and client service, but also Tanya as a Cutco representative.
Abby Renner
The Renner Group RE/MAX Alliance
I love cutco! I have been in real estate for 20 years and this has been the best closing gift I have seen. The product is high quality and lasting, and my clients love them and use them everyday! I have recommended cutco to other agents I coach and work with.
Clara Capano
Ninja Selling and Coaching
© 2022 Cutco Corporation. All Rights Reserved.