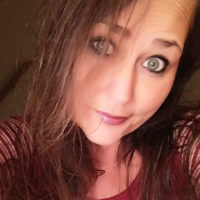 Terrie Kimball
Terrie "The Singing Knife Girl" born and raised in Northeast Ohio, resides in Massillon, Oh with her husband Mike and their cat Zuzu. Terrie's previous work experience includes banking, healthcare and preschool education. Terrie spent the past 10 years entertaining at local wineries and restaurants as a member of THE SUGARCREEK DUO. The duo also provided music programs at over 50 retirement homes in Northeast Ohio. Terrie is a new addition to 360 Business Growth as of July 2020 and is excited to help others by providing guidance in business gifting and client retention and AMAZING customer service. Terrie enjoys spending time with her family including 3 children & 2 grandchildren. She also enjoys writing music, thrift shopping, attending live music events, camping, hiking, kayaking, pina coladas, getting caught in the rain, and long walks on the beach! She would love to chat and help you find amazing strategic gifts that will help grow your business!
Contact me here or call
330-309-7135 to learn more
Copyright © 2022 Cutco Corporation. All Rights Reserved.