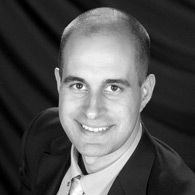 Tony Carlston
Tony has been with Cutco for 25 years and has placed in the top 20 nationally as a rep between 1999-2001. He has run a top 5 office in Portland, OR in 2002, he founded Cutco Closing Gifts and oversees and manages over 300 reps across North America for Cutco Closing Gifts. Tony also owns Branding Tools Inc. a company that employs 30 people in Vancouver, WA and that provides the engraving of over 75% of the Cutco Closing Gifts sold in the USA. His personal sales are over 5M and he has lead Cutco Closing Gifts to over $150,000,000 in sales since the program's inception. His interests include spending time with his family, real estate, entrepreneurship, philanthropy, exotic cars, boating, and motorcycles.
Contact me here or call
360-901-9746 to learn more
© 2023 Cutco Corporation. All Rights Reserved.