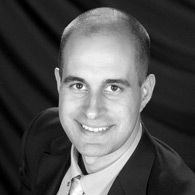 Tony Carlston
Tony has been with Cutco for 23 years and has placed in the top 20 nationally as a rep between 1999-2001. He has run a top 5 office in Portland, OR in 2002, he founded Cutco Closing Gifts and oversees and manages 260 reps across North America for Cutco Closing Gifts. Tony also owns Branding Tools Inc. a company that employs 50 people in Vancouver, WA and that provides the engraving of over 85% of the Cutco Closing Gifts sold in the USA. His personal sales are at $4M and he has lead Cutco Closing Gifts to $100,000,000 in sales since the program's inception. His interests include spending time with his family, real estate, entrepreneurship, philanthropy, exotic cars, boating, and motorcycles.
Contact me here or call
360-901-9746 to learn more
© 2023 Cutco Corporation. All Rights Reserved.