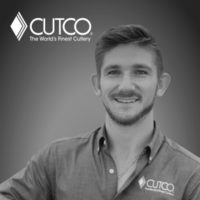 Tyler Kaplan
Hey there! My name is Tyler; I sell knives, and save lives! I'm a Cutco Sales Professional (CSP), Closing Gift Consultant (CGC), and full time Bachelor Nursing Student at Nova Southeastern University. Our gifts are American Made and Forever Guaranteed. They'll increase referrals and client retention while still saving you time and money. What a perfect gift to give AND receive! Please feel free to reach me for: Cutco Product Service, Repair & Sales; Client/Employee Appreciation Gifts & Closing Gifts for Realtors.
Contact me here or call
772-285-9274 to learn more
© 2022 Cutco Corporation. All Rights Reserved.