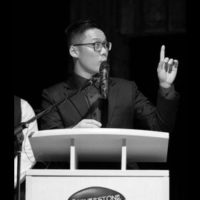 Wilson Wong
Born and raised in Edmonton Alberta. Wilson is Bi-lingual in Chinese (Cantonese) and English with 12 years of sales experience and leadership in the field. Promoted to the highest level attainable as sales representatives in Vector Marketing Canada & CUTCO Canada. <br />
I help Realtors, Brokers &amp;amp; Businesses make sure they stay top of mind with their appreciation and closing gifts.

Coached and inspired new reps to attain personal and professional goals. Helped smash the Western Canadian records by multi-tasking both personal sales and management. Exceptional public speaking skills by leading workshops, team meetings and as a guest speaker. Customer-centric focus through genuine rapport building. A leader in trade shows and email marketing in the Prairie Merchant Division.

Director of Recipient Events of a charity called the Front Row Foundation Canada. I coordinate all aspects of the events in Canada &amp;amp; grant the wishes to those braving an illness.

Coffee lover and co-founder of CRW Orient Coffee. Located in Edmonton Alberta

Author of: Fun is my Favourite F Word

Graduate from MacEwan University, Class of 2013, Major in Psychology, Minor in Business.
Contact me here or call
to learn more
© 2023 Cutco Corporation. All Rights Reserved.