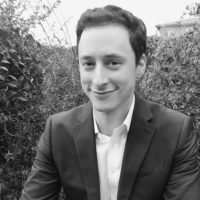 Zach Cantu
Most professionals are always looking for creative ways to generate referrals and stay top of mind. With a product that is used every day and loved forever, it is my passion to help you brand your business using Cutco so that long after the transaction is over your relationship and services will be remembered.
Contact me here or call
209-905-1433 to learn more
Happy Client Testimonials
I have been familiar with Cutco products my entire life. My mother bought one in Texas in 1956 shortly after my parents married. She just recently had to send that knife back for an exchange because the handle (which was wooden back then) was so worn down. She received a brand new knife! I buy nothing but Cutco products. I love the quality and the superior customer service of Cutco. My clients have nothing but wonderful comments about the knives. They thank me for the gift AND introducing them to Cutco.
Colleen Bliss
Realtor J. Rockcliff
© 2022 Cutco Corporation. All Rights Reserved.