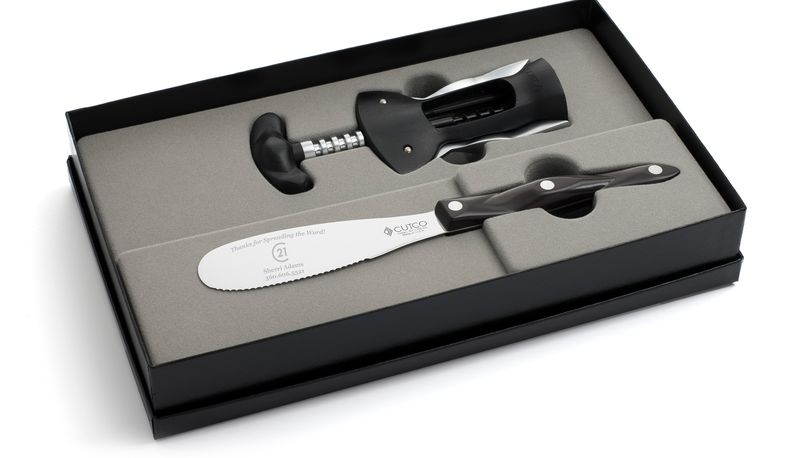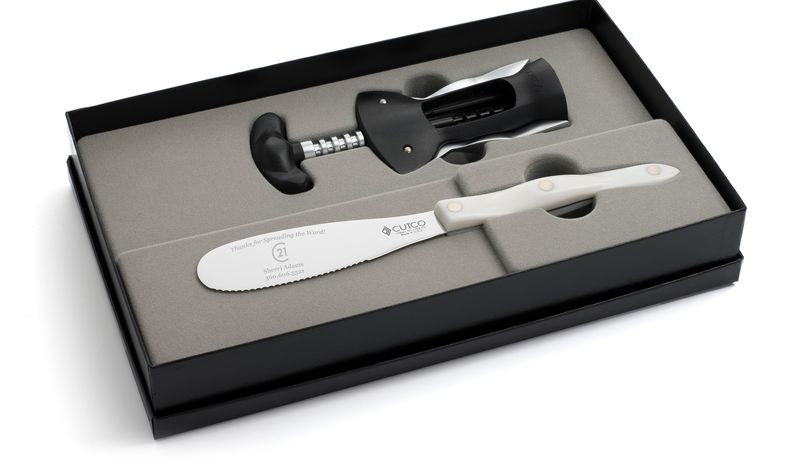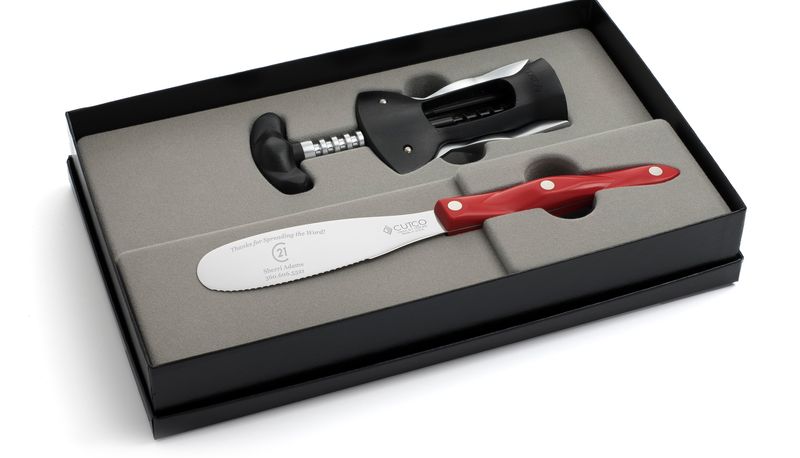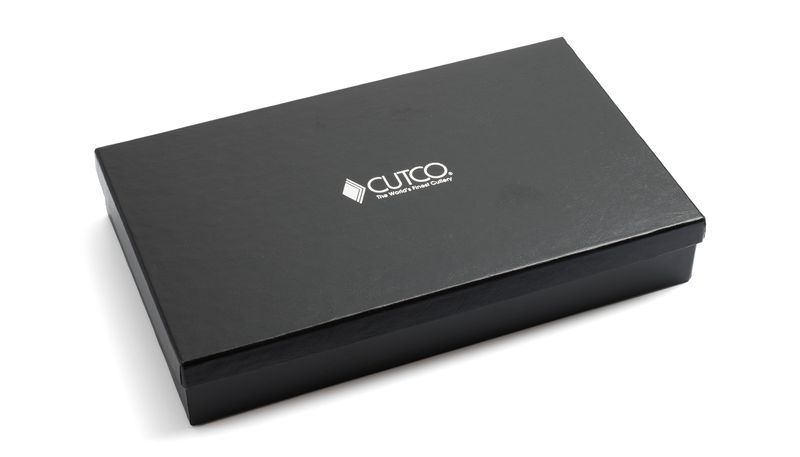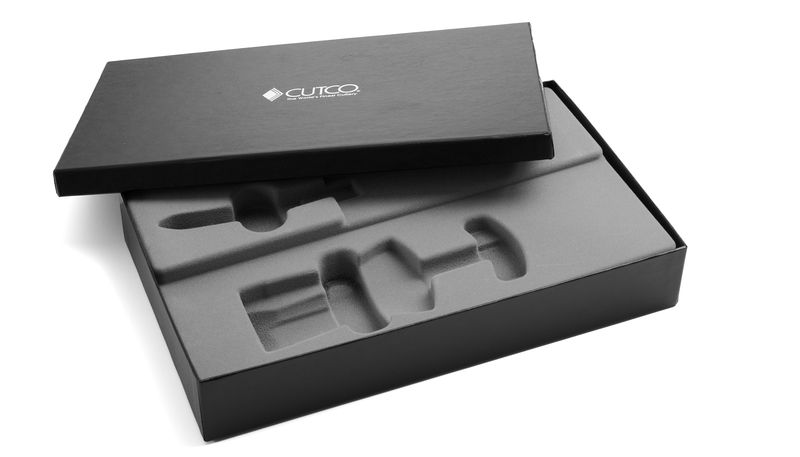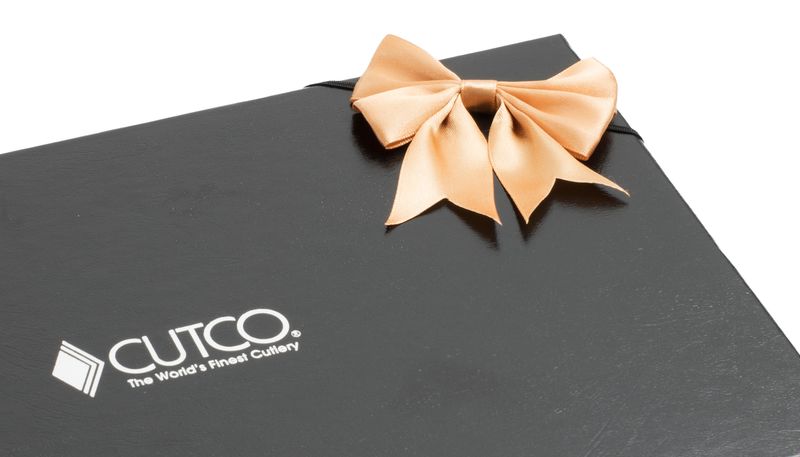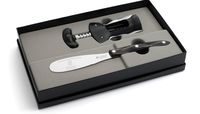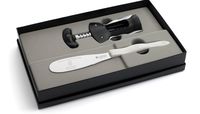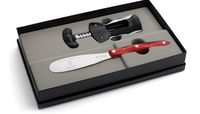 2-Pc. Entertaining Set
in Gift Box
Guaranteed Forever
This set from Cutco combines two customer favorites. The Wine Opener and Spatula Spreader in a gift box.
Product Specifications
Interested? Get More Info
Wine Opener

Available Colors

Black

Overall Length

6-7/8″ (closed)

Country of Origin

Made in China

Spatula Spreader
Made in America

Available Colors

Classic, Pearl, Red

Blade Material

Modified Stainless Steel

Blade Length

5"

Blade Material

10-1/8"

Forever Branding
Grab your own piece of brand immortality by engraving your name and logo on products that customers will use every day for years to come.
All Cutco products are backed by
This is Cutco's unwavering promise and it is at the heart of everything we do.