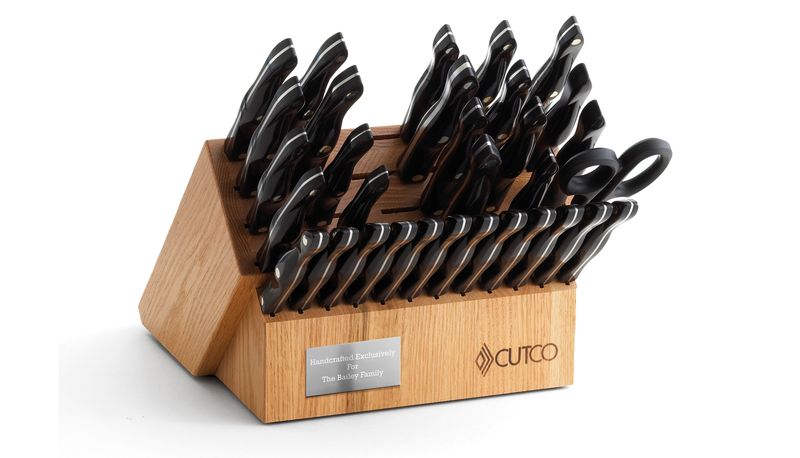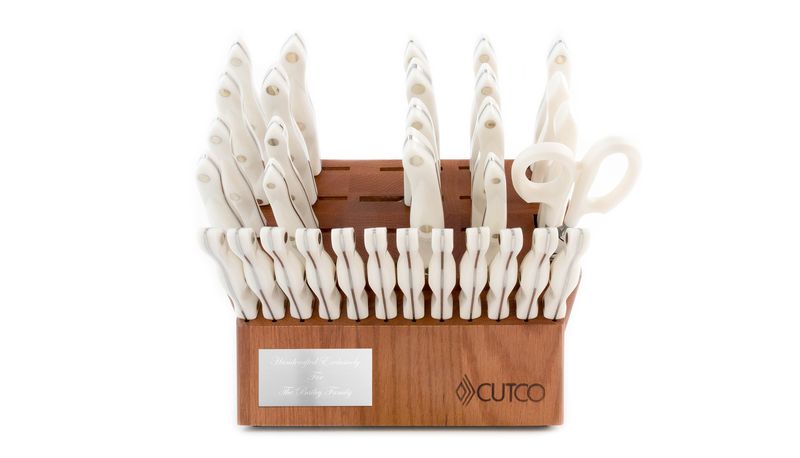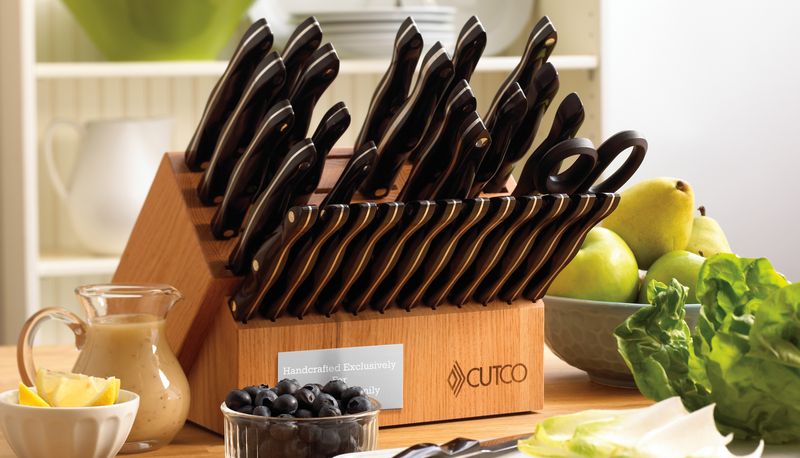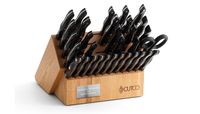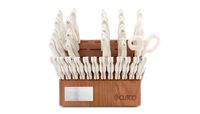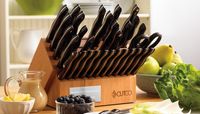 Ultimate Set
with Block
American Made
Guaranteed Forever
This 32-Pc. Ultimate Set features super-sharp American-made cooking knives that deliver clean cuts and make prep work fast and easy. Complete with 12 Table Knives and an oak block that will safely store and protect the edges of knives.
Product Specifications
Interested? Get More Info
Ultimate Set
Made in America

Available Colors

Classic, Pearl

Available Block Finishes

Honey Finish, Cherry Finish

Total Pieces

37

Silver Plate
Personalized plate adds an elegant touch to luxury gifts.
The Ultimate Set Includes
2-3/4" Paring Knife
4" Paring Knife
Trimmer
Butcher Knife
9" Carver
6-3/4" Petite Carver
9-3/4" Slicer
7-3/4" Petite Slicer
9-1/4" French Chef
7" Santoku
Vegetable Knife
Cleaver
Hardy Slicer
Boning Knife
Salmon Knife
Spatula Spreader
Super Shears
Traditional Cheese Knife
12 Table Knives
Turning Fork
Carving Fork
Sharpener
Large, Medium & Small Cutting Boards
Honey or Cherry Finish Oak Block
Since 1949, Cutco has proudly made high-quality kitchen knives and products in Olean, New York, and we are committed to keeping it that way.
All Cutco products are backed by
This is Cutco's unwavering promise and it is at the heart of everything we do.